On Sale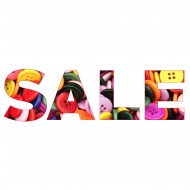 Your favorite items--for less. Enjoy these discounted products while they last.
Since 1989, we have been providing excellent service and quality products to our customers. We are continuing to do so as one of the top international producers of buttons, belts, trims, & fashion accessories for the garment, fashion, and hobby industry.
There are no products to list in this category.